The Avobis GeoCoder is the latest innovation from Avobis and is based on the Avobis database, one of the largest geodatabases available in Switzerland. The GeoCoder compares an address data set and corrects incorrect entries automatically and completely. This service helps companies to keep address data up to date and correct. Companies that process data themselves for security or confidentiality reasons have the option of using the "Avobis GeoCoder on Premise" to carry out geocoding directly in their own IT infrastructure.
What we offer
Address validation: Address lists are automatically compared with official reference data, such as federal, cantonal or postal addresses. In the case of incorrect postal addresses, suggestions are made that allow for a simple correction.
Geocoding: Address records can be assigned to geodata, such as longitude and latitude or the federal land identification "EGRID". The coordinates are needed, among other things, to display locations on digital maps MS-Excel, MS-PowerBI or Tableau.
Data enrichment: Address databases can be enriched with further information. Our focus here is on real estate, geographical data and ESG metrics. For example, we are able to enrich postal addresses with the building's construction geometry, or to display energy indicators and CO2 emissions.
You can obtain these services in different ways depending on your security needs: Once we can take over the checking (and enrichment) of your data sets for you, or you work independently with the GeoCoder as a software package which is installed in your own IT environment.
GeoCoder Service: We validate, correct and further enrich the data supplied by you according to your requirements and specifications.
GeoCoder on Premise: As stand-alone software, the service comes into your IT environment. Valuable or sensitive data does not leave your environment and is still kept up to date through current reference data and the smart matching functionality.
Application examples
Spelling mistake
An incorrect postal address is recorded: Avobis Group AG, Branschänkenstrasse 38, 8005 Zurich.
GeoCoder recognises the address and corrects it to the correct postal address: Avobis Group AG, Brandschenkestrasse 38, 8005 Zurich
Wrong address
An incorrect address is recorded: Lättenstrasse , 8442 Hettingen (wrong postcode).
GeoCoder does not recognise the address, but offers suggestions for correction:
Lättenstrasse , 5636 Würenlos / Lättenstrasse , 5332 Rekingen / Lättenstrasse , 8953 Dietikon etc.
Assignment coordinates
The postal address "Avobis Group AG, Branschänkenstrasse 38, 8005 Zürich" is assigned the coordinates Latitude: 46.801336322, Longitude: 8.226886351 by GeoCoder. Now the location can be correctly displayed on digital maps.
Do you have data silos, incomplete address data and duplicates distributed unstructured across different systems and lists and no possibility to have the data cleaned externally?
Then contact us for an individual offer.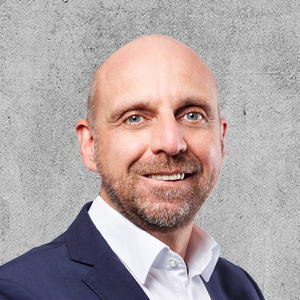 Contact
Dirk Kunischewski
Senior Data Analyst
Brandschenkestrasse 38
8001 Zurich