Mission
Initial letting of 90 rental flats and approx. 1,100 m2 of service space.
Solution
Thanks to an attractive and digital presence at an early stage, many tenants could already be won. The visual and very real appearance enabled a good letting already from the plan.
Success
The residential units were fully let by the time they were occupied, and the first commercial tenants are already working and enlivening the neighbourhood. You can find more about the project here.
Client
Schweizerische Mobiliar Asset Management AG.
«Thanks to the focused commitment of the VERIT/Avobis commercial team, all the rental flats in the "Bill" development in Winterthur were let by the time the tenants moved in. The cooperation was always professional, uncomplicated and friendly.»

Yves Mächler, Schweizerische Mobiliar Asset Management AG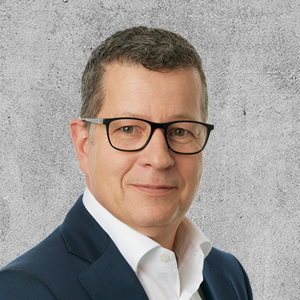 Contact
Martin Brüngger
Head of Transactions
Brandschenkestrasse 38
8001 Zurich