Initial situation
«OakTec» will be built in Eichtal Park in Hombrechtikon from 2024 onwards, a business location with flexible space of around 20,000 m2 for commercial and production operations. The new building project was developed in an interdisciplinary workshop process in dialogue with various stakeholders. The project will be built from 2024 onwards in the west of Eichtal Park on a site area of around 29,000 m2. Avobis and Rimaplan are developing the sustainable building project.
Objective
Within the scope of this new building, commercial and production space with the associated offices and administrative areas will be offered to companies from various sectors. The concept is based on the idea of offering commercial and production companies attractive, well-lit and flexibly divisible spaces on several accessible levels. The centrepiece is the inner courtyard with access and deliveries. The building volumes accessed in this way ideally shield possible emissions from the surrounding neighbourhoods.
Special feature
The core element of the building is the sophisticated sustainability concept. Careful embedding in the terrain reduces the excavation volume, all roof surfaces are either greened or use solar energy, the entire energy concept is based on renewable energies and the green belt in which the site is embedded promotes biodiversity. The main feature of are two accessible levels: This is evidence of a particularly economical use of land and the commercial enterprises benefit from optimal operating conditions.
In 2023, the project planning work will be carried out with a view to submitting the building application, and construction is scheduled to start in 2024.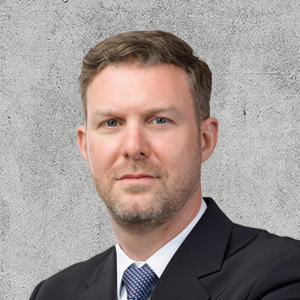 Contact
David Belart
Head of Development & ESG
Brandschenkestrasse 38
8001 Zurich